Cosmetic Specialists
Are you looking for qualitatively and sales-driven Perfumes and Cosmetics staff? Do you need support during busy days or during the launch of your new brand or product? Auxilium Travel Retail is the right agency for you.
Auxilium Travel Retail has a large, trained team of experienced Beauty Advisors. Beauty Advisors with the knowledge and know-how within this industry, but also within the international environment behind customs at the airport. Our Beauty Advisors will present your products to the customer and give them the ultimate experience and personal beauty advice.
Our preferred partnership with Kappé allows our Beauty Advisors to work in the perfumes and cosmetics store. Our Beauty Advisors at the airport advise thousands of travelers daily regarding cosmetics, perfumes, and skincare.
Targets
The Beauty Advisors of Auxilium Travel Retail are in possession of commercial and sales skills and have a lot of love for this industry. They know how to work with targets, how to keep up the quality, and the importance of personal attention for every customer.
In the end, our Beauty Advisors are representing your brand and they will do with utmost care.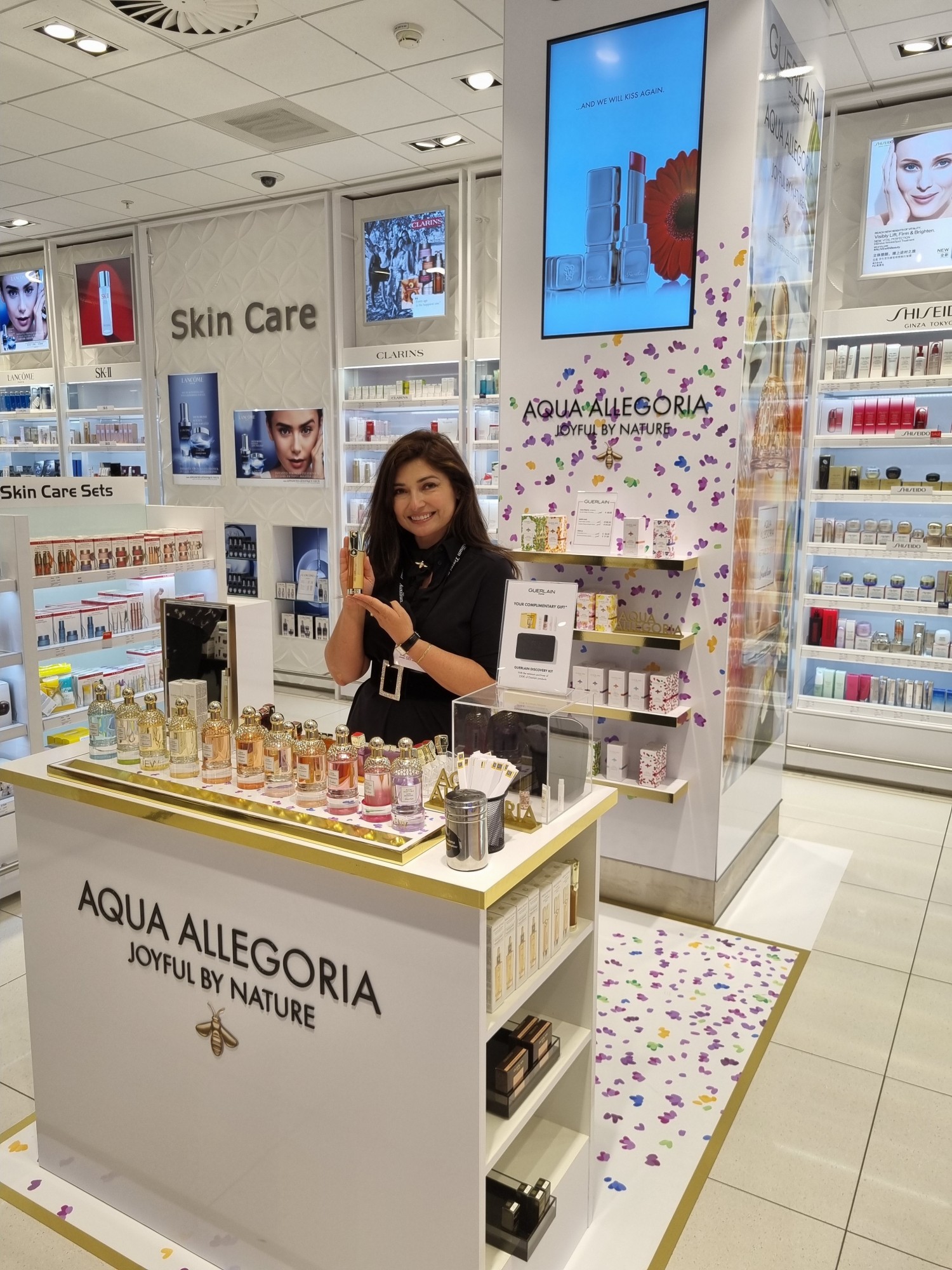 Well prepared
Auxilium Travel Retail always thinks about the best way to represent your brand. Of course, this starts with the right selection of Beauty Advisors. Who will fit the best to your type of product (skin care, perfume, make-up, body-, hair- and nail products), and who has the best knowledge already?
All our Beauty Advisors have followed our cosmetics & sales training. During this training tips & tricks are given to further their skill set. Also, the basic knowledge of perfumes and cosmetics is repeated. We like to schedule brand/product training for every client. This way our Beauty Advisors become a real part of your team and can represent your product in the best way possible. Our Beauty Advisors will receive sales training on regular basis and our coach will visit them regularly.