Activations with Mandarin-speaking teams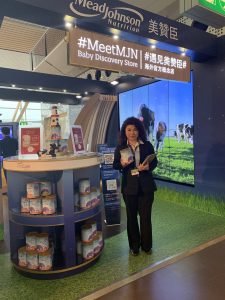 Amsterdam Airport Schiphol is very focused on the Chinese traveler. Not only are they frequently passing through the airport, they also have a high spending pattern. So they see their trip to Europe as a great opportunity to shop for high-end products
As a matter of fact, all signs at the airport are also written in Mandarin.
Auxilium Travel Retail has organized activations and promotions aimed at Chinese travelers for years. Especially during holidays such as Chinese New Year and The Golden Weeks.
That is why we have a team of employees who speak Mandarin. Not only have they mastered the language but are also familiar with the travelers' culture and customs.
As a result, our team welcomes the Chinese customers in way they are used to. Which in turn encourages sales.
Reference Neuhaus
"We have been working with Auxilium for many years. We value their partnership and true drive to go way beyond the expected deliveries. They understand not only the consumer or traveler, but also their customers and their specific needs. Auxilium will find the best solution tailor made for each one. It has been a pleasure working with them so far. I can highly recommend Auxilium and its dedicated team".